Do All Power Wheels Take The Same Battery?
We may earn commission from links on this page at no extra cost to you. We only recommend products we back!
Power wheels are the most important components for your kids' toy and it depends on the right battery to run. Here a question arises, " do all power wheels take the same battery?"
A perfect battery is the precondition of a perfect toy. So, you must be aware of what type of battery you are using in the toy.
This article will answer your question. You will also learn how to maintain battery safety and replace them.
Do all Power Wheels Take the Same Battery?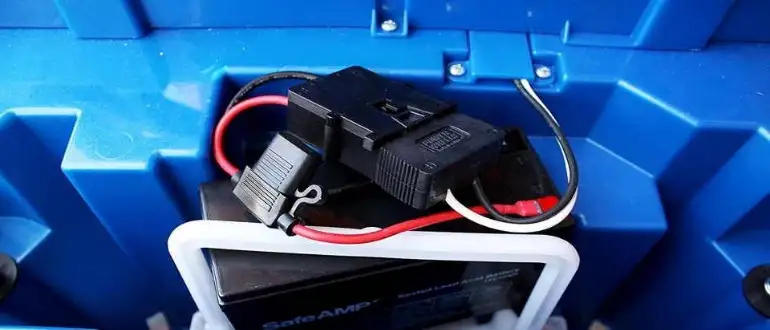 When it comes to Power Wheels, any 12-volt battery will work as long as the toy is rated for 12 volts or above. 
The use of normal batteries is not suggested for a multitude of reasons, including the fact that they lack built-in thermal fuses, have variable current output, and are not compatible with Power Wheels battery chargers, to name a few.
If you use the normal battery, all power wheels will not take them because their quality differs according to brands, sizes, and voltage.
However, you can run most of the power wheels with 12-volt batteries for their versatile usability. But it will affect the warranty of toys.
Safety of Batteries
You'll need to practice battery-safety procedures in a Power Wheel to keep safety in check; this is also important to ensure that the vehicle lasts longer.
Power Wheels are made of high-quality materials. The Dune Racer, for example, has a steel body, which means there is almost no way to damage the vehicle under normal conditions.
This does not, however, imply that the battery will be automatically secure. You can use a battery securer to secure it in place, but there is always the possibility that it will fall out if the toy flips over or the child hits a wall.
Converting a Power Wheel to a different battery will necessitate extensive research and knowledge to be done correctly and without posing a fire hazard.
Using the incorrect type of battery or charger could result in a fire or explosion, resulting in serious injury. The use of Power Wheel components in products that are not Power Wheel vehicles may result in overheating, fire, or explosion.
The battery is large and heavy, and it contains sulphuric acid (electrolyte). Dropping the battery could cause serious harm.
Never let your kid charge the battery. Only adults are to charge batteries. The electricity used to charge the battery could harm a child.
Read the battery's safety instructions and inspect the battery, charger, and connectors for excessive wear or damage each time you charge the battery.
If damage or excessive wear is detected, do not use the charger or battery until the worn or damaged part has been replaced.
How to Replace the Battery?
For starters, you should not let the child do this. While lead-acid batteries aren't very dangerous, they must be used with care. He or she might be more interested in playing with the toy than taking care of it.
There are a lot of different Jeep Wrangler Power Wheels out there, and each one has a different location for the battery. The battery is usually found under the engine cover.
It will be under another cover on the Wrangler, and it will be held in place by a few screws. When you have a screwdriver, all you have to do is remove these screws with it. Here are the steps you need to take:
Remove the white clip that connects a battery to other parts of the machine.
Remove the screws that hold the battery cover in place, and then you can remove the cover.
Carefully lift the battery cover. Then, thread the battery cable through the battery cover and into the battery itself.
Lift the battery out of your car. It is time to put the new battery in, so do it now.
Connect the battery connector, then close up and tighten the battery cover again.
That's all! There are also Power Wheels with the battery in the back. The process is a lot like the one for the Power Wheels. If you don't know where the battery is in your model, check the user's manual.
Before you do any of this, you need to make sure you are getting the right battery.
FAQs about Power Wheels Battery
Can you put a 24-volt battery in a 12-volt Power Wheel?
Yes, you can, but it is not advisable. You can convert your 12V ride-on car to 24V with a few simple tools and replacement parts. 
This will increase the speed of your small children's power wheels. But, before you go any further, you should understand why you need to upgrade the battery from 12volts to 24volts. 
Why does my Power Wheels battery keep dying?
It can be for many reasons. For example, if you don't use your battery for a long time, it will die by itself. 
Also, overcharging a battery can make it last less time and make it go dead.  Using a fast charger to charge batteries affects battery life as well. 
For how long can a battery from Power Wheels last?
 Battery life will depend on how well you follow the Charging and Battery Care Instructions, and how well you follow them. It also varies how many hours the batteries have been used. 
However, it usually lasts for about one to three years.
Final Thoughts
We hope you have got the answer regarding, " do all power wheels take the same battery?" You can use it, but it is the right choice to avoid the same battery for all the power wheels.
Always choose a battery of the right size and voltage for your kid's toy. Also, maintain the proper way of charging and using.
In this way, you will be able to use your power wheel battery for the long term.