How Much Do RC Cars Cost In 2023?
We may earn commission from links on this page at no extra cost to you. We only recommend products we back!
If you are into RC cars, you must know how much do RC cars cost. Both adults and children find RC cars equally fascinating. They not only satisfy your need for speed but also act as a great source of recreation. Different types of RC cars are available now in the market. You just need to find one that goes with your taste and affordability.
If you happen to be an RC enthusiast, you need to research the price range of cars. The price of RC cars varies depending on their features and designs.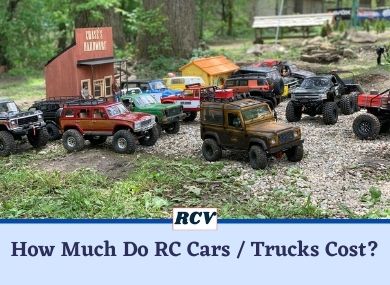 Simple RC cars with basic features cost relatively less. On the other hand, cars with extra and more developed features will cost you a bit more. However, that price is worth the fun that you will experience. Not only RC cars but also other RC toys are undeniably cool.
They can bring out the rider in you within a second. price of other RC toys like RC helicopters, RC trucks, RC boats, etc. differs depending on their properties. Pick the most Suitable RC toy for you by having a proper idea about these toys' price range. So in this article, we will cover a range of price points for RC cars and other RC toys.
How Much Is A RC Car?
RC cars are the miniature version of cars operated with a remote using radio or infrared connection. Cars like these are powered by several sources. Electric models are powered by small but efficient electric motors and rechargeable chemical cells. But fuel-powered models are fuelled by methanol based fuels. These are called nitro RC cars. If you want to know how much do RC cars cost, keep in mind the above classification.
The cost of nitro RC cars is comparatively more than the cost of the electric RC cars. Prices of electric RC cars can range from $15 to $600 or more. The overall cost of nitro cars is more than this since we need to consider the prices of its other consumable items. For example, nitro fuel is generally $14-$20 a liter, glow plugs cost $6-$12 each, and after run oils cost around $7-$11 per bottle. Nitro cars can cost $30-$800 dollars or even more.
RC cars can be categorized into two types depending on their ability to run on various surfaces. They are On-road RC cars and Off-road RC cars. On-road RC cars are made to use on the road and other smooth surfaces. Another version of the On-Road RC car is the Rally RC Car. It has some off-road use. You can run this sort of car on low gravel, low cut grass, and on the sand.
On the other hand, you can run an Off-Road RC car almost anywhere. Basically, this car is very versatile and works pretty much everywhere. You can drive it on grass, gravel, dirt, mud, and other rough surfaces. The cost of Off-Road RC cars is relatively more than that of On-Road RC cars. You have to spend at least around $18 to purchase an Off-Road RC car. However, you can buy an On-Road RC car for like $15-$16. So, now we know how much do nitro and electric RC cars cost.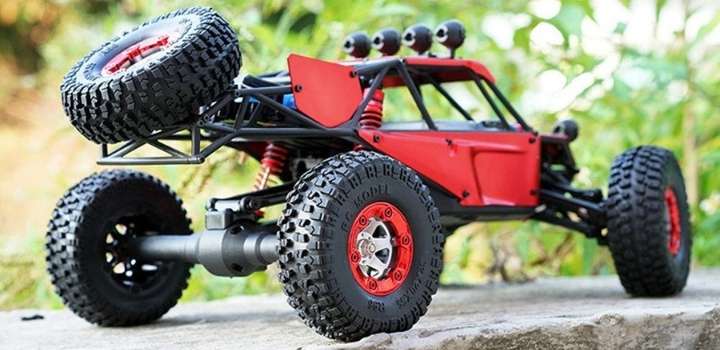 Basing on how an RC car is assembled, there are types available. One is the already assembled Ready-to-Run RC car. This one typically needs a battery to function. It is a great option for beginners. Go with this one if you want to have fun instantly. People love it because it is very convenient to use. Just charge your batteries, but those inside the car and you are good to go. No additional development time is required.
The other one is the kit. If you are into building and assembling, you can choose this. Assembly kits are usually more suitable for people who have some experience with RC cars. In the case of assembly kits, there is plenty of room for personalization. You can spend quality time with your children or with your friends while building this.
Ready-to-Run RC cars are more expensive since it has more of the components required to run the model. Although kits are cheaper, it will cost you more in the long run since you will have to buy some additional parts individually.
RC cars can be classified into toy-grade and hobby-grade based on their design, components, and production cost. We can determine how much do RC car costs are based on these two classifications. Toy-grade RC cars are usually produced, focusing on design. It also aims to reduce production costs. However, a hobby-grade car has discrete electronic components that can be replaced independently if they fail. Toy-grade cars are made with relatively less expensive components. These are difficult to find as individuals parts.
The cost of hobby-grade RC cars is considerably more than that of toy-grade RC cars. You can find decent toy-grade cars for $15-$30. The price range of hobby-grade cars is higher. They can even cost you hundreds of dollars. But this price is worth all the fun that you are going to have while playing with these.
If you are an RC car fan, you probably have heard of 2WD and 4WD cars. 2WD implies that the car either moves the front tires or rear tires, but not all of them simultaneously. 4WD means that all four tires can move together simultaneously. Both of them have their fair share of pros and cons.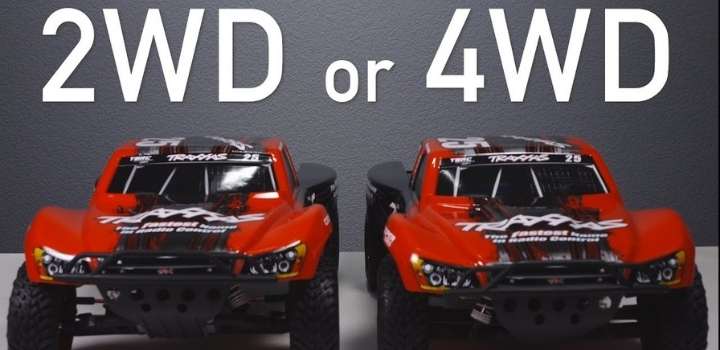 2WD cars are mechanically simple. Since these are less complex, beginners prefer this over the 4WD cars. Besides, these are very easy to assemble. On the other hand, 4WD cars are much more complicated. People opt for this once they have mastered 2WD. All of the wheels are in action in this case and thus make it more strong and hasty.
Additional complexities of the 4WD cars add up to their cost. So, the cost of 4WD cars is higher than that of 2WD cars. Thus, we can guess how much 2WD and 4WD RC cars cost.
For both nitro RC cars and electric RC cars, some common components are required to work with car kits. So here is a list of those common components along with their approximate price.
Car (Kit)- You will obviously need a car kit. The cost of a car kit may range from $50-$300 or more.
Engine & Pipe- These are essential for a car to function properly. A good pipe and an engine will cost you around $90.
Servos – Now, you can get decent servos at a very reasonable price. The cost of the servos is around $10-$20.
Wheels & Tire – To purchase wheels and tires, you do not have to speed more than $10-$30.
Transmitter & Receiver – You do not need to spend a lot of money to get a good radio System. Just spend around $40, and you are good to go.
Flywheel & clutch– The kit consists of clutch shoes, bearings, flywheels, clutch bell, and clutch spring. Get yourself a kit like this for $20 approximately.
Paint- One must cover the car's body shells to make it look more interesting and fun. It will only cost you about $10 to have your car painted.
Lights- You can mix things a little and add a few LED lights to make your car look cooler. LED lights will cost you around $5-$10.
How Much Do RC Drifts Cars Cost?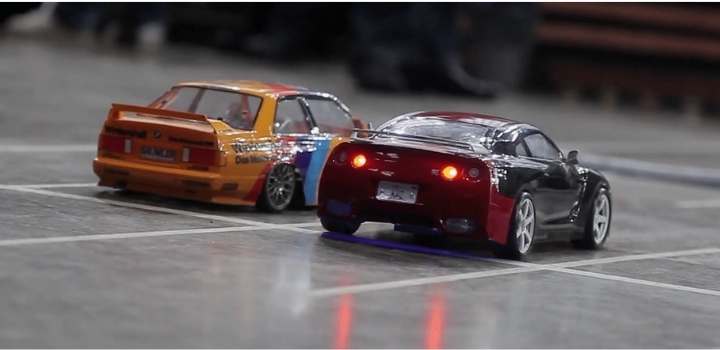 Whenever you want to make your RC car travel sideways, you should go try drifting. There are innumerable scopes to personalize your car through drifting. You are gonna feel the thrill more realistically. Buy a car kit without electronics and other components. As a result, you can customize your own RC car according to your own will.
RC drifting is one of the most rapidly developing sectors of  RC cars. RC drift cars are 4WD. In addition to that, their rigid plastic tires slip while you are driving. This helps with the drifting. Recently, few RC drift cars are equipped with lights, which lets you drift race in the dark.
The cost of an RC drift car is more than the cost of regular RC cars. You can find decent drift cars for like $40 or more. Some professional drift RC cars are present in the market. They come with extra features to enhance your gaming experience. The price of such cars is a bit more than the regular RC cars. Know how much do RC cars cost and then compare it to the price of the RC drift car.
How Much Do Traxxas RC Cars Cost?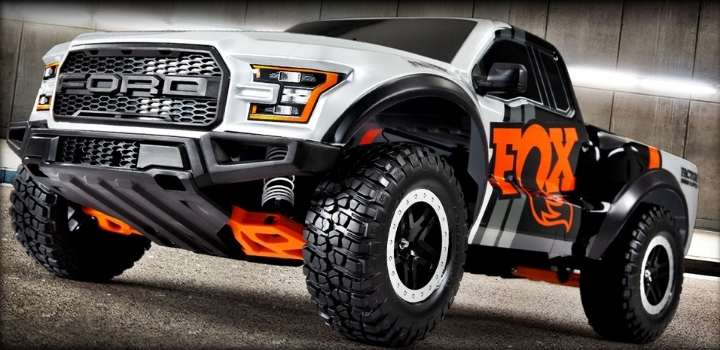 Traxxas is the No.1 brand of remote-controlled cars. If you are a beginner, you can always count on Traxxas. They have a wide range of amazing RC cars. You can totally find one that goes with your taste and budget. Being one of the top-selling brands, they have a versatile collection that includes Nitro models, Electric models, On-road cars, Off-road cars, etc.
The cost of Electric RC cars is between $100-$930. Whereas the price range of Nitro models is between $350-$530. In the case of On-road models, the highest price is $800. But you find one that costs around $100 as well. Besides the car, Traxxas also sells parts and accessories to augment your remote-controlled car. Now you know how much do RC car cost if it is a Traxxas brand model.
Some of the best Traxxas RC cars are— Traxxas Maxx 4S, Traxxas X-Maxx 8S, Traxxas Slash, Traxxas Rustler, Traxxas TRX-4. The price of these models ranges from $220-$1220.
As you can see, Traxxas has both affordable and expensive RC cars. You just need to pick one that suits you the best. Once you get your hands on a dream RC car, get ready to experience the thrill.
How Much Do RC Trucks Cost?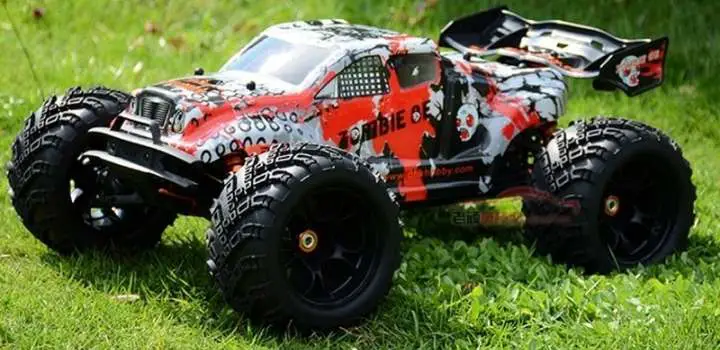 RC trucks are the tiny version of trucks which are controlled by wireless remote control. They are comparatively more robust than RC cars. Also, they are much bigger in size. Trucks like these usually have a 2.4G remote control system, which ensures the truck's smooth operation. Compared to the RC cars, these trucks have a stronger power motor.
Wheels of these sorts of trucks are more durable and powerful. As a result, they do not wear away easily. Often trucks like these are designed with a crash-proof bumper to protect its body shell. The body shell of the truck is made in such a way so that it ensures collision resistance. 
The price of RC trucks starts from $20-$25, which is relatively more than how much do RC cars cost. Moreover, the price of some RC trucks can even be as much as $2500. These costly trucks are mostly 6WD. So, that means there are six-wheel driven, and all of the wheels spin simultaneously. If you are looking for something big, this can be the ideal fit for you.
How Much Do RC Planes Cost?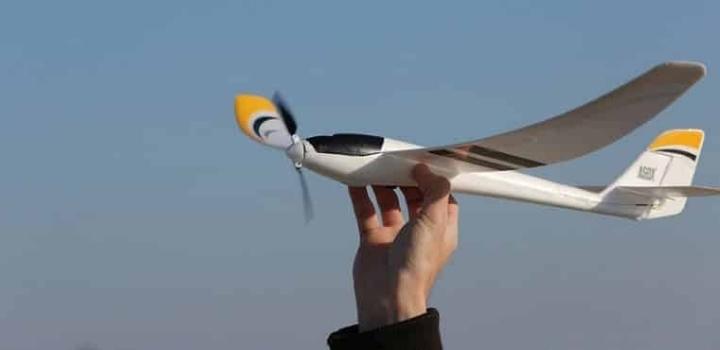 RC plane is a tiny version of aircraft. These small flying machines are operated with the help of a radio transmitter and receiver. The function of the RC planes is very similar to that of RC cars. However, it comes with the additional features of flying. So, it is technologically more advanced than RC cars. If you are an adventure junky and love to try new things, RC planes would not disappoint you. 
There are two types of radio-controlled aircrafts present in the beginners- park flyers and trainers. The price range of remote-controlled planes is between $30-$700. The cost of the model varies depending on its type. For example, a wooden RC airplane costs a lot less than that of one made of EPP foam. The price of RC planes is comparatively less than how much do RC cars cost.
RC planes can be tricky to operate. But with necessary accessories and proper parts, one can ensure its full functioning. Speed controller, motor, propeller, landing gear- these are some of the additional plane parts required for an RC plane's smooth operation. The cost of these extra parts is between $10- $45. You can buy these extra parts if you want the experience to be more thrilling.
How Much Do RC Boats Cost?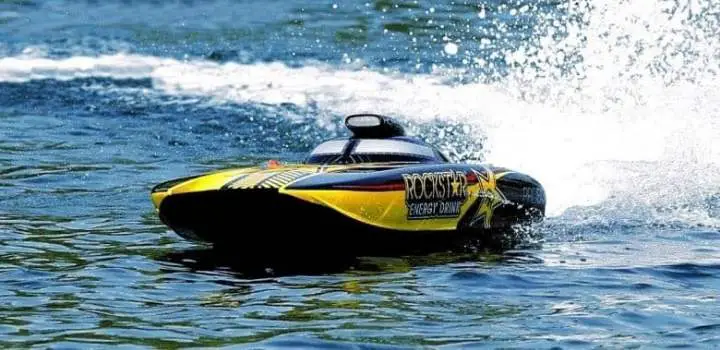 Remote-controlled boats are distantly controlled using remote control equipment. Their operation is very similar to the operation of RC cars. The only difference between these two is the surface on which they function. Nowadays, remote-controlled boats are gaining more popularity among hobbyists. Hobbyists who are into RC machines start their journey with RC cars. So, if they want to get an upgrade, they can try RC boats.
Different types of RC boats are available in the market. For instance, there are- scale boats, sailboats, racing sailboats, racing powerboats, combat, tugboat, etc. Their operation, price, size, and material vary from each other. Also, the speed of a toy-grade RC boat is different than that of a hobby-grade RC boat. Hobby-grade RC boats are much faster.
Starting from $40, hobby grade RC boats can cost you up to a thousand dollars. So, the cost of an RC boat is more than how much do RC cars cost. Like other RC machines, RC boats also require some accessories to run efficiently. Some of its additional parts are- propeller, water-absorbing steering, rudder, water cooling pump, dual water outlet, etc. They can cost you around $10- $20, which adds up to your total cost.
How Much Do RC Helicopters Cost?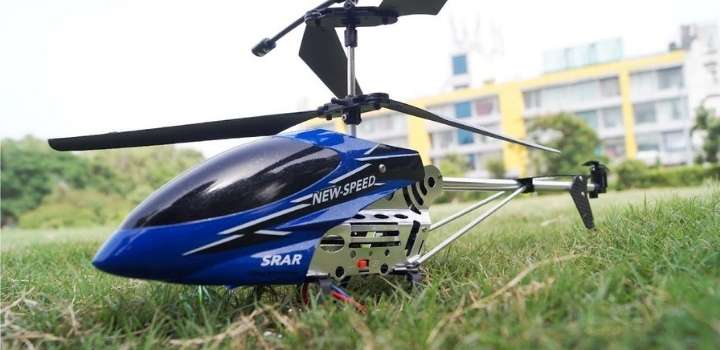 Although RC helicopters are very much like RC aircraft, there are subtle differences between them. Basically, RC helicopters are just another model of RC aircraft. But there are certain distinctions between them. Both of the models are non-identical in terms of their physical structure, flight training, and dynamics.
There are several types of RC helicopter models existing in the market right now. Some of them are- nitro helicopters, electric helicopters, coaxial electric helicopters, multirotor helicopters, etc.
The price of hobby-grade helicopters starts at $20. But, it can be as high as $500. This price seems to be a lot less than how much do RC cars cost. However, the cost of RC helicopters varies from model to model. Electric RC helicopters cost less than Nitro RC helicopters.
Apart from the main cost, additional maintenance cost can is to be added to the total expenditure. Like every other RC machine, RC helicopters have some additional components. These are quite essential for running it smoothly. Micro brush motor, blade, protectors, torque are some of the essential components. They can cost up to 20$.
On the whole, the prices of RC helicopters are reasonable.
How Much Do RC Jets Cost?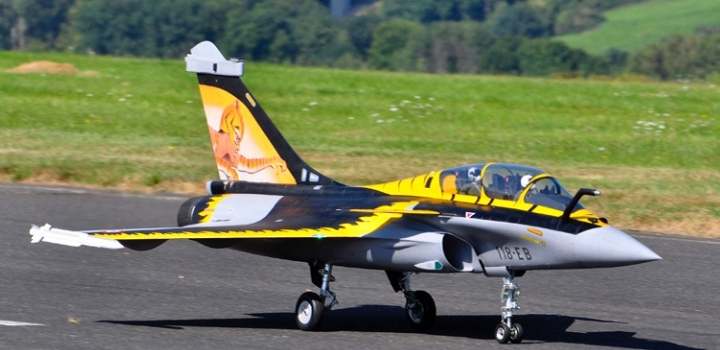 If we want to know how much do RC jets cost, we will have to know their components, functions, and mechanisms. RC jets are the faster version of RC aircraft. The cost of RC jets ranges from $40 to 700$. The cheaper ones come with fewer features. On the other hand, the costly ones are more developed, and they can double the fun.
Besides, maintenance costs and other costs are to be considered while estimating the price of RC jets. You can compare its price to RC cars' price if you know how much RC cars cost.
How Much Do RC Turbine Jets Cost?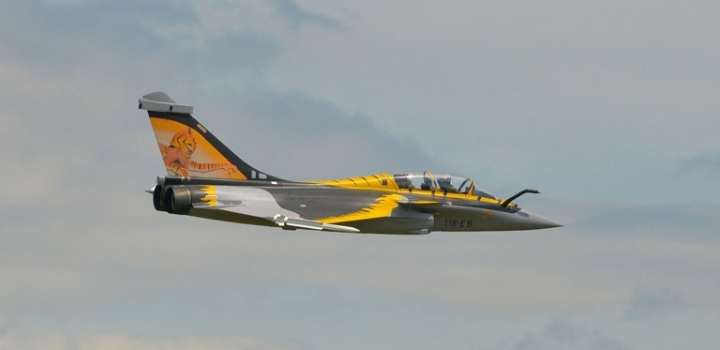 Turbine jets are just the modified version of the regular RC jets. They function using small turbines. Various types of turbines are there in the market. From them, micro jet turbines are used in RC turbine jets.
If we want to know how much RC turbine jets cost, we need to know the price turbine's price first. Turbines cost like $650-$1300. So the total cost of an RC turbine jet can even be as much as $3200. In comparison to how much do RC cars cost, this is a very expensive machine.
How Much Do RC Train Set Cost?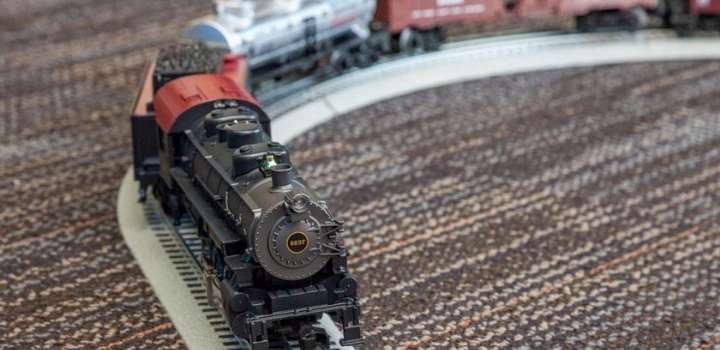 RC train sets are very fascinating. This model set of the real-life train can give you the best gaming experience. One needs to assemble the whole train, and that is the best thing about it. After you are done with assembling your train set, you can operate it using the radio controller.
The cost of the RC train set differs a lot. No two models are of the same price. The price of RC train sets starts from $39. Surely, this seems very affordable. But expensive RC train sets are also available in the market. Costly RC train sets can cost up to $450. You can compare its price to that of RC cars if you know how much do RC cars cost.
Conclusion
Hobby-grade RC vehicles are fun, thrilling, and exciting. They can bring out the people's latent creative talent and can act as a great source of entertainment. When choosing an RC car or any other RC vehicle, one needs to take care of his budget.
Affordability plays a crucial role and impacts your choice greatly. The price of one RC model differs a lot. This difference is created based on various distinctions. You can know how much do RC cars cost and its reason for identifying those distinctions.
From RC cars to RC train sets, all of the vehicles were classified into some specific models. Based on these specifications, manufacturers put prices on the models. Every RC model has certain features. Usually, the price of a model increases with the development of its features.
Models that are more efficient and user-friendly are supposed to cost more. But you can gladly pay that price since these models are designed for maximum fun. In this article, we have tried to give you an idea about the cost of RC cars and other RC vehicles. We hope that it helps you know about the price ranges correctly and helps you pick the perfect RC car according to your budget.