Ever found yourself wondering how to properly discharge a LiPo battery for storage? You're not alone!
Many people struggle with this critical task, which can impact battery life and safety.
Worry no more, as we have you covered with a straightforward guide to discharging LiPo batteries for storage.
In a nutshell, you need to discharge the battery to its optimal storage voltage, which is typically around 3.8 volts per cell, and then store it in a cool, dry place away from direct sunlight.
Keep reading to learn the detailed steps and best practices for handling and discharging your LiPo batteries.
Preparing Lipo Battery for Your Discharging: Safety Precautions and Tips
Following these safety precautions and tips will help you discharge your Lipo battery with confidence while minimizing potential hazards.
Stay safe and enjoy the benefits of a properly discharged battery.
Choose the Right Environment
Select a well-ventilated area for discharging your Lipo battery.
Ensure the space is free from flammable materials and sources of ignition, as Lipo batteries can pose a fire risk. Keep a fire extinguisher nearby in case of emergencies.
Inspect Your Battery
Before discharging, thoroughly examine your Lipo battery for any signs of damage. Check for swelling, punctures, or loose connections.
If you discover any issues, do not attempt to discharge the battery, as doing so could result in a dangerous situation.
Use a Quality Discharger
Invest in a reliable and reputable battery discharger to guarantee a safe and controlled discharge process.
Opt for a device with built-in safety features, such as overheat protection, reverse polarity protection, and short circuit protection.
Monitor the Discharge Process
Keep a close eye on your battery and discharger during the discharge process. Stay vigilant for any signs of overheating, smoke, or swelling.
If you observe any of these warning signs, immediately disconnect the battery and move it to a safe location.
Stick to the Recommended Discharge Rate
Avoid discharging your Lipo battery at a higher rate than the manufacturer recommends.
Following the specified discharge rate helps prolong the life of your battery and reduces the risk of accidents.
Balance Your Battery
Balancing your Lipo battery is essential for maintaining optimal performance.
Use a battery balancer during the discharge process to ensure that all cells within the battery reach an equal voltage level.
Store Your Battery Safely
Once you've completed the discharge process, store your Lipo battery in a fireproof container or a Lipo-safe bag.
Keep it away from direct sunlight, heat sources, and flammable materials to minimize the risk of fire.
Selecting the Right Discharger for Your Lipo Battery: Key Features to Consider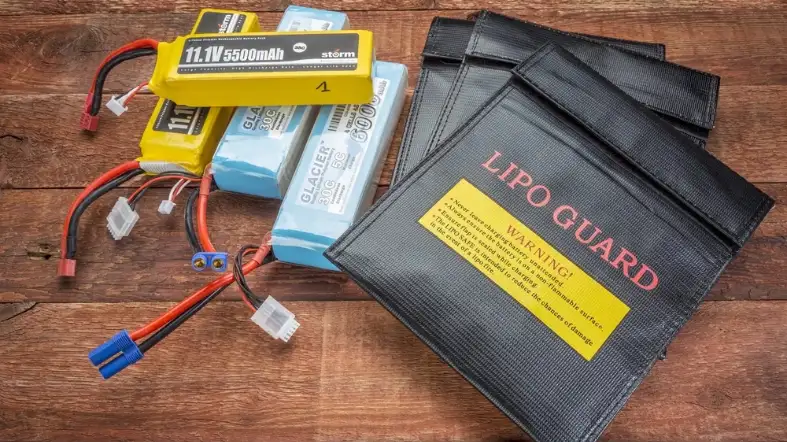 By carefully considering these factors, you'll be able to select the right discharger for your Lipo battery, ensuring optimal performance, safety, and convenience.
Determine Your Lipo Battery Specifications
To select the right discharger for your Lipo battery, first examine its specifications. Pay close attention to the battery's voltage, capacity, and maximum discharge rate.
You'll need this information to ensure that the discharger you choose is compatible with your battery and meets its requirements.
Evaluate Discharger Features
When comparing dischargers, consider key features such as maximum discharge power, discharge current, and discharge voltage.
These features directly impact the performance and safety of the discharger.
Look for a discharger that can handle the power and current demands of your Lipo battery, and ensure it supports the battery's voltage range.
Consider Safety Features
Prioritize safety when selecting a discharger. Look for models that offer protection against short circuits, over-discharging, and overheating.
Some dischargers even come with built-in temperature sensors or alarms, which provide added safety.
By choosing a discharger with robust safety features, you reduce the risk of damaging your battery or causing a hazardous situation.
Assess Discharger Interface and Ease of Use
You'll want a discharger that's user-friendly and easy to operate. Check for an intuitive interface, clear instructions, and easily accessible controls.
A discharger with a backlit screen and touch capabilities can be particularly convenient, making it simpler for you to monitor and adjust settings as needed.
Compare Discharger Portability and Size
The size and portability of your discharger may be an important factor, especially if you plan to use it at multiple locations.
Smaller, more compact dischargers are easy to transport and take up less space, but they may have limitations in terms of power and functionality.
Evaluate your needs and decide whether a smaller discharger will suffice or if a larger, more powerful model is necessary.
Read User Reviews and Seek Recommendations
Before making your final decision, read user reviews and ask for recommendations from friends or online forums.
This will give you insights into the real-world performance of the dischargers you're considering. Look for patterns in the feedback, both positive and negative, to make an informed choice.
The Step-by-Step Process of Discharging a Lipo Battery for Storage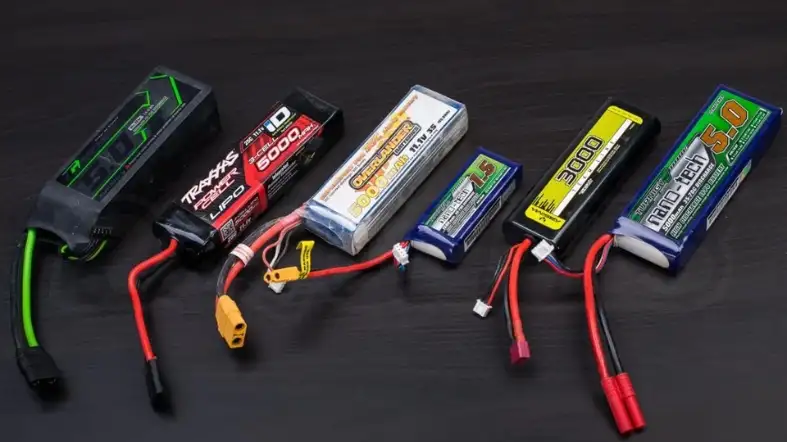 By following these steps, you can safely discharge and store your Lipo battery, ensuring its longevity and optimal performance:
Gather Your Supplies
To begin, you'll need some essential tools and equipment to safely discharge your Lipo battery.
Make sure you have a high-quality Lipo charger or discharger, a fireproof charging bag or container, and a well-ventilated area to work in.
Check the Battery's Condition
Examine the battery closely for any signs of damage or puffiness. If you spot any issues, avoid using the battery and consult a professional.
Remember, a damaged Lipo battery can be dangerous, so always prioritize safety.
Set Your Storage Voltage
Determine the appropriate storage voltage for your Lipo battery. Typically, this ranges from 3.7V to 3.85V per cell.
Consult your battery's manufacturer guidelines for the most accurate recommendation.
Connect the Battery to the Charger
Place the battery inside a fireproof charging bag or container.
Next, connect the battery to your Lipo charger or discharger, ensuring that both the balance connector and main power connector are securely attached.
Choose the Discharge Option
On your Lipo charger, select the "Discharge" or "Storage" mode, depending on your device's options.
This setting allows the charger to discharge the battery to the appropriate storage voltage.
Enter the Battery's Specifications
Input your Lipo battery's specifications, including cell count and capacity, into the charger.
Make sure you set the discharge rate according to the manufacturer's recommendations, typically around 1C.
Monitor the Discharge Process
Keep a close eye on the discharging process, and never leave the battery unattended.
Watch for any signs of overheating or swelling, and stop the process immediately if you notice any issues. Discharging a Lipo battery can take some time, so be patient.
Disconnect and Store the Battery
Once the battery has reached the desired storage voltage, the charger will automatically stop the discharging process.
Carefully disconnect the battery from the charger and let it cool down for a few minutes. Finally, store the battery in a cool, dry place, away from direct sunlight or heat sources.
The Do's and Don'ts of Lipo Battery Storage: Tips to Avoid Common Mistakes
Proper storage of Lithium Polymer (LiPo) batteries is crucial to maintaining their longevity, safety, and performance.
To ensure you avoid common mistakes, follow these do's and don'ts when storing your LiPo batteries:
Do's
Store at proper charge levels: Maintain a storage charge of around 50% (3.8V per cell) for your LiPo batteries. This helps prevent the battery from becoming overcharged or over-discharged, which can damage the cells and reduce battery life.
Use a LiPo-safe storage container: Invest in a fire-resistant container or LiPo safety bag to store your batteries. These specialized containers help minimize the risk of fire and protect your belongings in case of a battery failure.
Store in a cool, dry place: Keep your batteries in an environment with a temperature between 40°F (5°C) and 70°F (21°C). Avoid exposure to direct sunlight or high humidity, which can negatively impact the battery's performance and lifespan.
Inspect your batteries regularly: Before and after storage, check your batteries for any signs of damage, swelling, or leaks. If you notice any issues, dispose of the battery properly and replace it with a new one.
Label your batteries: Use a label or marker to indicate the date of purchase and storage voltage on each battery. This will help you keep track of their age and prevent you from accidentally overcharging or over-discharging them.
Don'ts
Don't store fully charged or fully discharged batteries: Storing LiPo batteries at full charge or full discharge can damage the cells, reducing their lifespan and performance.
Don't store batteries near flammable materials: Keep your LiPo batteries away from paper, fabrics, or other flammable materials to minimize the risk of fire in case of a battery failure.
Don't store damaged batteries: If your battery is damaged, swollen, or leaking, do not store it. Instead, dispose of it safely and replace it with a new one.
Don't store batteries in airtight containers: Although it's essential to use a fire-resistant container, avoid using airtight containers for storing LiPo batteries. In case of a fire, airtight containers can trap gas released by the battery, potentially causing an explosion.
Don't store batteries together with metal objects: Keep your batteries separate from any metal objects like coins, keys, or tools, as these can cause short circuits or puncture the battery, leading to a fire or explosion.
Maintaining Your Lipo Battery during Long-Term Storage: Periodic Checkups and Care
When it comes to long-term storage of LiPo (Lithium Polymer) batteries, proper care, and maintenance are essential to ensure their safety, longevity, and optimal performance.
LiPo batteries are commonly used in RC vehicles, drones, and other electronic devices.
Following these guidelines will help you take care of your LiPo batteries during periods of extended storage.
Storage Voltage and Temperature
Ensure that the LiPo battery is stored at the recommended storage voltage, typically around 3.8 volts per cell.
A fully charged LiPo battery will have a voltage of 4.2 volts per cell. Use a quality balance charger to discharge the battery to the recommended storage voltage.
Store the LiPo battery in a cool, dry place, ideally at a temperature between 15-25°C (59-77°F). Avoid direct sunlight or extreme temperature fluctuations.
Periodic Checkups
It's crucial to inspect your LiPo batteries periodically during long-term storage, ideally once a month.
Check the battery's voltage using a multimeter or a battery checker to ensure that it remains within the recommended storage voltage range.
If the voltage has drifted too far from the recommended storage voltage, recharge or discharge the battery accordingly using a balance charger to bring it back to the ideal level.
Physical Inspection
During your periodic checkups, also examine the battery for any signs of physical damage, such as puffing, swelling, or leakage.
If you notice any abnormalities, it's time to replace the battery. Never attempt to use a damaged LiPo battery, as it may pose a safety risk.
Storage Container
Use a fireproof and explosion-proof container, such as a LiPo-safe bag or an ammunition box, for storing your LiPo batteries.
This precaution can help contain a fire if a battery fails and ignites during storage.
Charge before Use
After a long period of storage, ensure that the battery is fully charged before using it on your device.
A fully charged LiPo battery will have a voltage of 4.2 volts per cell. Charging the battery before use helps to ensure optimal performance and battery life.
Cycle the Battery
If your LiPo battery has been stored for more than three months, it's a good idea to cycle it before use.
This process involves discharging the battery to a safe level and then fully charging it again. Cycling the battery can help rejuvenate the cells and improve overall performance.
FAQs
Why Should I Discharge A LiPo Battery For Storage?
LiPo batteries should be discharged to their storage voltage (typically 3.7-3.85 volts per cell) before being stored for an extended period.
Storing a fully charged or discharged LiPo battery can cause damage, reduce its overall lifespan, and potentially increase the risk of a fire hazard.
How Do I Determine The Storage Voltage For My LiPo Battery?
A typical LiPo cell has a storage voltage range of 3.7-3.85 volts. For a battery with multiple cells, simply multiply the storage voltage by the number of cells.
For example, a 3S (3-cell) battery should be discharged to a voltage between 11.1-11.55 volts.
How Long Should It Take To Discharge A LiPo Battery For Storage?
The time required to discharge a LiPo battery for storage depends on the battery's capacity, its initial voltage, and the discharge method used.
Discharging using a charger with a storage mode feature or a dedicated discharger may take anywhere from a few minutes to a few hours, depending on the device's discharge rate.
Can I Store My LiPo Battery In The Refrigerator Or Freezer?
Storing LiPo batteries in a refrigerator or freezer is not recommended, as it can cause condensation to form inside the battery, leading to potential damage.
Instead, store your discharged LiPo battery in a cool, dry place, away from direct sunlight and flammable materials.
Final Words
Understanding how to discharge a LiPo battery for storage is essential for optimizing battery performance, safety, and longevity.
By adhering to the recommended storage voltage of 3.7-3.8 volts per cell, you can preserve the health of your LiPo batteries and ensure they're ready for action when you need them.
As you follow the guidelines outlined in this article, you'll become proficient in handling LiPo batteries and contribute to a safer and more efficient battery management experience.
Always remember, proper battery care is the key to unlocking your LiPo batteries' full potential!