How To Make A Brushed Motor Faster? [2023 New Guide]
We may earn commission from links on this page at no extra cost to you. We only recommend products we back!
Ever wondered how to squeeze more speed out of your brushed motor? Are you ready to take your DIY project or RC vehicle to the next level?
Well, you're in the right place! In this guide, we'll explore how to make a brushed motor faster, so you can boost your performance and stay ahead of the competition.
Thanks to expert insights from motor engineering professionals, we'll walk you through the top methods for enhancing your brushed motor's capabilities.
We'll cover topics such as motor maintenance, gearing, and voltage adjustments—all designed to help you unlock your motor's full potential and leave others in the dust.
Let's get started!
How To Make A Brushed Motor Faster: Proven Techniques
By following these steps, you'll keep your brushed motor running at peak efficiency, delivering faster speeds and improved performance.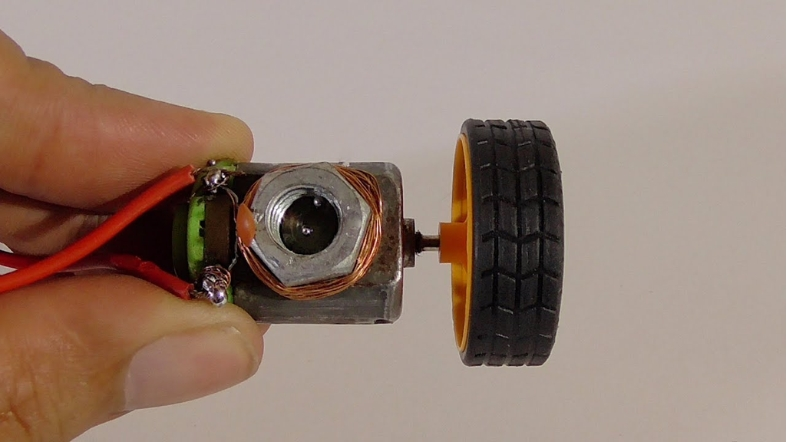 Selecting the Right Gear Ratio for Optimal Performance
To enhance your brushed motor's speed, choose the appropriate gear ratio.
Experiment with different ratios to find the perfect balance between torque and speed for your specific application.
Keep in mind that a higher gear ratio provides more torque, while a lower gear ratio offers higher top speeds.
Upgrading to High-Quality Motor Brushes
Upgrade your motor brushes to high-quality, silver, or gold-plated options.
High-quality brushes improve conductivity, leading to more efficient power transfer and faster motor speeds.
Make sure to replace worn brushes regularly to maintain optimal performance.
Improving Motor Ventilation for Enhanced Cooling
Enhance motor ventilation by drilling additional vent holes or using a fan to dissipate heat. A cooler motor operates more efficiently and delivers better performance.
Be cautious when drilling holes, as excessive drilling may compromise the motor's structural integrity.
Increase the Voltage
Boosting your brushed motor's speed can also be achieved by increasing the voltage.
Using a battery with a higher voltage rating will deliver more power to the motor, allowing it to spin faster.
However, ensure that both your motor and electronic speed controller (ESC) can handle the increased voltage to prevent damage or overheating.
Utilizing Advanced Timing Techniques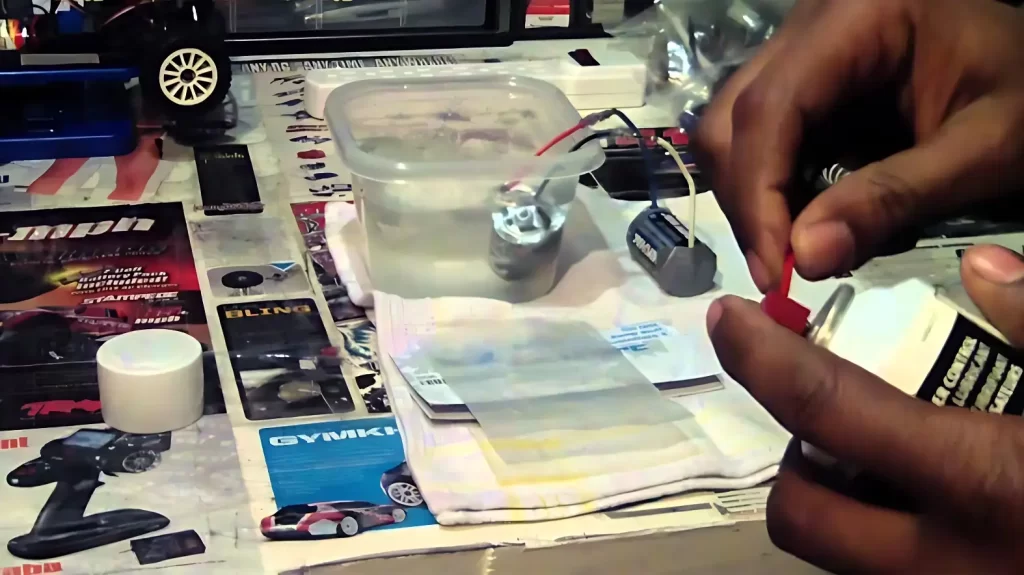 Experiment with advanced timing techniques to boost your motor's speed. Adjusting the timing increases the power delivered to the motor and may result in faster speeds.
Consult your motor's documentation or seek expert advice to determine the optimal timing adjustments for your specific motor.
Implementing Proper Lubrication Practices
Lubricate your motor's bearings and bushings to reduce friction and wear. Use lightweight oil or grease specifically designed for electric motors.
Apply lubrication sparingly, as the excess lubricant may attract dirt and debris, leading to reduced performance.
Exploring Motor Break-in Methods for Peak Efficiency
Break in your motor to achieve peak efficiency. Methods such as dry-running, wet-running, or partial-load running can be used to wear in the brushes and establish an even contact surface.
Proper break-in results in smoother operation, increased power, and faster motor speeds.
Optimizing Battery Power for Increased Speed
Use high-quality batteries with a high discharge rate to deliver more power to your motor.
A higher discharge rate provides the motor with more energy, resulting in increased speed.
Always ensure that your batteries are fully charged before use to maximize performance.
Fine-tuning the Electronic Speed Controller (ESC)
Fine-tune your ESC settings to maximize your motor's performance.
Adjust settings such as throttle response, braking strength, and battery cutoff voltage to optimize power delivery and motor efficiency.
Consult your ESC's documentation or seek expert advice for guidance on the ideal settings.
Maintaining Your Brushed Motor for Sustained Performance
Regular maintenance ensures sustained performance and longevity of your brushed motor.
Clean the motor regularly, checking for debris, dirt, and wear on the brushes, commutator, and other components.
Replace worn parts as needed and ensure all connections are secure for optimal power transfer.
FAQs
Can I Replace The Brushes With Higher-Quality Ones To Increase Motor Speed?
Yes, upgrading the brushes to a higher quality material, such as silver or gold, can improve the motor's performance and speed.
However, this will only have a significant effect if the original brushes were of low quality, to begin with.
Can I Reduce The Weight Of The Motor To Make It Faster?
Reducing the weight of the motor can improve its acceleration and responsiveness, but it may not necessarily increase its top speed.
However, reducing the weight of other components in the system, such as the battery or the vehicle itself, can help the motor reach higher speeds.
Can I Modify The Motor's Windings To Increase Its Speed?
Modifying the motor's windings can alter its speed and torque characteristics, but this is a complex process that requires a lot of knowledge and skill.
It's not recommended for beginners, as it can easily damage the motor if done improperly.
Can I Use A More Powerful Motor Controller To Increase The Motor's Speed?
Yes, using a higher-rated motor controller can allow the motor to draw more current and operate at a higher voltage, which can increase its speed.
However, you need to make sure that the new controller is compatible with the motor and other components in the system.
Final Words
There are several ways to make a brushed motor faster. One of the most straightforward methods is to increase the voltage supplied to the motor.
Another way is to reduce the internal resistance of the motor as well as replace the armature with a higher-quality one.
Additionally, improving the motor's cooling system can also help increase its speed and performance.
However, it is important to note that pushing a motor beyond its rated specifications can lead to overheating and premature failure, so it is crucial to exercise caution and ensure that the modifications made are within the motor's safe operating limits.
It is also important to follow proper safety protocols and wear protective gear when working with electrical components.