Top 7 Best RC Track In San Diego, USA
We may earn commission from links on this page at no extra cost to you. We only recommend products we back!
Radio-controlled miniature cars and trucks racing has become quite popular in the state of San Diego. People are addicted to speed. However, if you are speeding above the limit, state troopers will have a field day. The laws are much strict, and surveillance cameras are everywhere.
However, that thrust for speed can be quenched somewhat with RC racing. RC cars are radio-controlled mini cars powered by electric- motors. If you are living in the San Diego or San Diego Tijuana metropolitan area, we have compiled a list of RC tracks for you. So, take a deep breath and find out which track suits you better.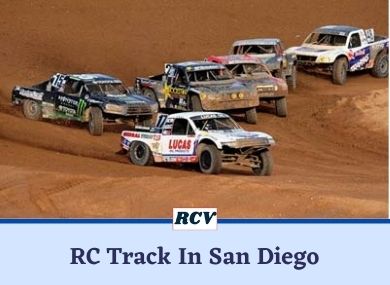 Top 7 RC Track In San Diego (Recommendations)
SCRC Raceway
Chollas RC Track
Vertex RC USA
Discount Hobby Warehouse
XTREAM Adventures
Krazy Kevins RC Hobbies
Hobby Town Santee
SCRC Raceway
It is one of the top-rated RC tracks in the vicinity. It is located at 8575 production venue, San Diego, 92121 CA. On the weekdays it is open from 2 pm to 10 pm. Its contact number is 858-831-0477.
They accept payment on PayPal, Visa, and Discover. You can choose to have a 50$ membership card annually. The practice entry fee is 20 USD, and for weekdays it's 10 USD. You can race for 25 bucks. For 30 dollars you can have a rental car as well. They hold regular races Saturday afternoon and on Wednesday at 7.00 pm.
Get Directions: Click Here
Chollas RC track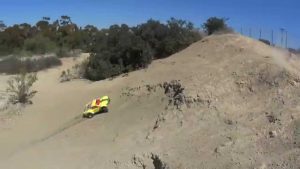 Chollas RC track is at 5690-5546 College Grove Dr, San Diego, CA 92115. It is a cool outdoor RC track. It includes little hills and slopes for jumps. The young generation loves it because of the outdoor facilities available to them. The surface is rocky and challenging. The track tests the ability of the car to off-road.
Get Directions: Click Here
Vertex RC USA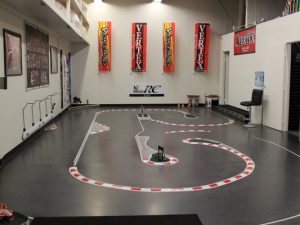 Although it focuses on operation more on its shop, Vertex RC does organize an RC race in the shop. It occasionally hosts events between different categories of RC. It is mainly done for marketing purposes. Never the less it still offers enough fun to racers.
This indoors racing track is based in 5595, Magnatron boulevard, Suite T, San Diego, and the zip code is 92111. It is open every single day of the week. The atmosphere is not that child friendly since the elder part of the audience hang out here more. The surface is pure asphalt with a flat ground level. But the track does have some sharp turns. 
Get Directions: Click Here
Discount hobby warehouse
This is mainly a warehouse located at 7644 Clairmont mesa boulevard, San Diego. The warehouse boasts a massive artificial track to test out the RC cars. The track has standard tureen to test out the suspension and other attributes.
As the track is there for marketing purposes, you cannot race there. However, you are given a chance to test out the RC truck before purchasing it. The zip code is CA 92111. This is a franchise-based hobby shop. So, every location does not have a track. But thankfully this one in San Diego does have a track. We recommend not taking kids here.
Get Directions: Click Here
XTREAM adventures
They are based in the 2050 entertainment circuit Chula vista. The zip code is CA 919111. If you do not have a racing car but want to experience it, you can visit here. You can race, and your vehicles to choose from will be Lamborghini Huracan, two Ferrari 458 Italia, and porch gt3.
Read Also: What are the best indoor and outdoor RC tracks all over the USA?
This is an outdoor track. Full of natural dirt. There are some thrilling turns and bumps. You can put your cars cornering ability to the test here. They are open from 12 to 6 every day. They cost 20 bucks to enter per race.
Get Directions: Click Here
Krazy Kevins RC hobbies
They operate out of 1223 3rd Avenue, Suite D, Chula Vista. Originally a hobby store they have expanded to include an RC race track. It is unique to other stores in that it regularly organizes a race per week.
They maintain a leaderboard where they show results from the past week. The track is an artificial dirt one. There are specific categories here. Everybody can race with the choosing of their RC car. Their zip code is CA 91911.
You can mail them at info@krazykevins.com. They are closed on Sundays and Mondays. Other days they operate 10'o clock in the morning to 6.  Their landline is 619-422-2724.
Get Directions: Click Here
Hobby town Santee
They are at 9747 mission gorge road. The zip code is CA 92071. This is a family-owned shop. This hobby shop is excellent for kids. The track is a bit small but perfect for 10-year old's to have fun. It's an indoor track. It is actually a hybrid track where they teach how to fly drones as well.
They repair and service RC automobiles of any kind and let them test out on their track. Their operations start from 11.00 am to 7.00 pm every day except for Sunday when they close early. They accept visa, master card, PayPal, discover and Trustwave. Their cell number is 1-844-714-3445.
Get Directions: Click Here
Conclusion
Above we have mentioned seven tracks where you can have fun with your RC car. Some are outdoors, and some are indoors. Try to factor these things in before your decision. Some tracks here have official membership cards to offer as well. You can rent a car on some tracks too. So check the convenient location and the finances.